Lebanese Broadcasting Corporation International (LBCI) is working with other broadcasters in Lebanon on structuring the relationship with local distributors. In an exclusive interview with BroadcastPro ME, Pierre El Daher, CEO of LBCI, sheds light on the state of Lebanon's TV sector and how things can be turned around to favour the market How would you characterize the current state of the Lebanese television sector?
We are facing an existential crisis. Not so long ago, Lebanese television channels were pioneers in the region in content, distribution and innovation. We have now retreated into a shell of our former selves. Domestically, while we remain the dominant media consumed by Lebanese citizens, the size of our advertising market does not support the current number of channels while programming costs continue to rise. All channels have significantly cut back on their flagship show productions. Regionally, we have retreated from the stage in the face of better funded and more locally relevant channels. While Lebanese freelance production talent is still formidable. Their work opportunities are increasingly migrating to Cairo or Dubai. Finally, we are woefully ill prepared for the impact of digital. Altogether, these are compelling reasons for making drastic changes.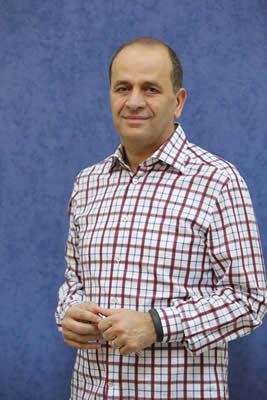 How can the situation be turned around?
We have to rethink all aspects of our business and we have to do it together to succeed. For example, Lebanon is effectively a 100% pay-tv market, yet the TV channels do not receive any of the fees that every household pays to their local distributor. While we have a very loyal Lebanese diaspora audience, we do not always monetize our content or deliver it to their local markets in a commercially viable way, whether in the region or across the globe. As a country, we need to create incentives for creating premium Lebanese content and to convince our talented creative community to remain in the country. In digital, there is an opportunity for us to create value and reach markets across the globe in a way that was not previously possible. However, in order to capitalize on these opportunities, Lebanese television channels need to work together. Otherwise we risk repeating the same mistakes and financially driving each other into the ground.
The theme of cooperation between TV channels is obviously important to you. Doesn't this go against the principles of competition? Are you advocating creating a carrel?
Not at all. Every television channel will always have its unique strengths that they can capitalize on to gain market share. I simply want to move away from the current status where we are rearranging the deck chairs on the Titanic. There are obvious steps that can collectively improve our financial positions, increase our reach and accelerate our innovation without impacting our ability to compete. For example, a bouquet of Lebanese channels is a more valuable proposition to an IPTV platform than having to negotiate with several individual channels. Similarly, an on-demand destination that charges a subscription to access content from all leading Lebanese channels is much more appealing to consumers than having to subscribe to multiple services. A competitive eco-system is a healthy one, but only when the eco-system is built on a sound financial foundation.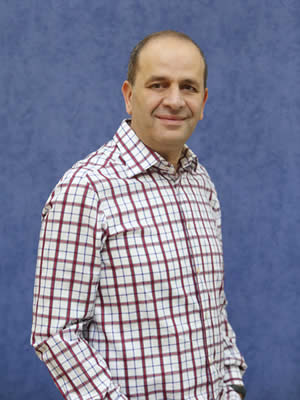 How do you plan to extract revenues from distribution?
Lebanese television channels constitute the majority of viewing time in Lebanon. Therefore, it is only fair that we collect a share of the monthly fees that distributors are already charging every household. This is very similar to the concept of retransmission fees in the US. The Lebanese television channels have been working together on this project for some time and we hope to make it a reality soon. It is not straightforward, as it requires commercial and regulatory support. However, the Lebanese government has been very supportive. Once domestic distribution is sorted, we need to look at our regional and international distribution. All Lebanese channels are currently available as free-to-air channels in the MENA region, and this does not make any commercial sense since we do not extract any associated advertising revenues. We need to stop giving away our content for free and negotiate carriage deals with all leading DTH, cable and IPTV platforms. while every Lebanese TV channel can do this on their own, a Lebanese bouquet encompassing all channels would be a better consumer proposition and a more valuable operator proposition. Beyond MENA, there are numerous platforms and options and the most optimal approach will differ across geographies. What is paramount is that we extract the maximum value from our global distribution deals.
You mentioned the threat of a brain drain of Lebanese production talent. How can TV channels counter that?
The Lebanese television channels sit at the top of the production value chain domestically. If we are not in good financial health, the entire sector suffers. The more productions we commission, the more work opportunities we create and thus talent will have more reasons to stay in the country. If the domestic talent pool remains vibrant, regional broadcasters are more likely to produce content in the country. Political instability aside, Lebanon remains the best location to provide the most talented teams and the highest quality of production at the most optimal cost. Our talented people are our best assets. We simply cannot afford to lose them. Obviously the government shares our concerns and has the same objectives. The Lebanese Central Bank (BDL) for example, has issued a circular that provides long-term loans for content production. We are also working with the Ministry of Information to revise the media law, which is now outdated and lags behind developments in the media sector.
Most media view digital disruption as a threat, yet you mention it as an opportunity. How so?
The impact of digital on the media sector is unquestionable. You can argue the timing, but digital will irrevocably change consumption habits and redefine business models. While in mature markets with established revenue models based on advertising and subscriptions, digital may appear to be a threat, for our market it is an opportunity. Even at a regional level, the business model of free-to-air broadcasting has failed except for a handful of players. Therefore, digital cannot be a threat when there is nothing to lose. Amazon, Apple and Google understand that content is a gateway to consumers. We can apply the same principle to Lebanon. Imagine if every Lebanese household subscribed to an on-demand platform that provided all Lebanese content and channels.

The opportunities this would create are very interesting. Outside Lebanon, digital allows us to create compelling VOD/SVOD products, deliver Lebanese channel bouquets over IP, license our content to OTT platforms and economically reach Lebanese diaspora subscribers across the globe.
Are you concerned that LBC will cease to be relevant as media consumption shifts from passive Linear towards on-demand models?
As broadcasters, if we sit back and do nothing then we deserve to become extinct. However, if we understand that we need to own more of our content, have more flexibility on how we can distribute it whether directly or via licensing, and become platform-agnostic to follow the audience wherever they may be, then we will be able to manage the transition. The challenge remains in the timing of this transition, given that broadband penetration differs across markets and advertising spend usually lags behind viewers in their shift to digital, but the right moment will come and broadcasters must have already made the transition in their mindset, business models, content and organizations.
How do you define the Lebanese media sector's success in five years' time?
If we, the Lebanese television channels, accept the need to radically change our approach to business and to each other, there is no reason why we can't regain our position as the most innovative media sector in the region. There is no reason why we can't produce content that reaches global audiences. There is no reason why we can't thrive and grow far beyond the confines of our domestic market.